n-vestigate Metabase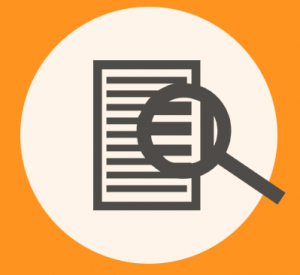 You need data for your journalistic research? We show you where to find it!
n-vestigate metabase is a database of databases. It assembles over 150 links to different public registries, records and datasets across Eastern Europe and EU countries.
Metabase is provided by n-vestigate – an investigative network hosted by n-ost and four other research partners from Eastern Europe.
Find out more about the network
n-vestigate metabase helps you to find & access existing databases. Group entries by country and sector, or apply filters for accessibility (free/paid/partly free) and status (official/unofficial). If you need support with research in other languages, or you know a database that is missing here, please find our HELP button below. Our service is free of charge.
| Country | Sector | Title | Paid | Status | Comment |
| --- | --- | --- | --- | --- | --- |
| Armenia | Legislation | Legislation database | Free | Official | |
| Armenia | Land disposal and ownership | E-cadaster of Armenia | Free | Official | |
| Armenia | Land disposal and ownership | Cadastal map of Armenia | Free | Official | |
| Armenia | Public procurement | Public procurement register | Free | Official | |
| Armenia | Public procurement | Public procurement register | Free | Official | |
| Armenia | Intellectual property | Intellectual property register | Free | Official | |
| Armenia | Business index and reports | Companies and private entrepreneurs register | Paid | Official | |
| Armenia | Courts | Court decisions register | Free | Official | |
| Armenia | Voters list | Voters List | Free | Official | |
| Armenia | Declarations | Declarations of public persons database | Free | Official | |
| Austria | Land disposal and ownership | Austriian land register | Paid | Official | To gain access, contact one of the access providers or 'clearing houses' (Verrechnungsstellen) listed in the Grundbuch section |
| Austria | Business index and reports | Austrian commercial register | Paid | Official | |
| Azerbaijan | Legislation | Legislation database | Free | Official | |
| Azerbaijan | Public procurement | Public procurement register | Free | Official | |
| Azerbaijan | Real estate ownership | Real estate ownership rights register | Free | Official | Registration only for Azeri citizen |
| Azerbaijan | Intellectual property | Intellectual property register | Free | Official | |
| Azerbaijan | Business index and reports | Companies and private entrepreneurs register | Free | Official | |
| Belarus | Business index and reports | Register of legal entities and entrepreneurs | Free | Official | |
| Belarus | Legislation | National portal of legislation | Free | Official | |
| Belarus | Land disposal and ownership | Public Cadaster map of Belarus | Free | Official | |
| Belarus | Public procurement | Public procurement register | Free | Official | |
| Belarus | Public procurement | Public procurement register | Free | Official | |
| Belarus | Intellectual property | Intellectual property register | Free | Official | |
| Belarus | Tax payers register | Tax debts register | Free | Official | |
| Belarus | Business index and reports | Republican Central Securities Depository | Free | Official | Stock share companies reports |
| Belgium | Business index and reports | Belgium company register | Free | Official | |
| Bulgaria | Land disposal and ownership | Bulgarian alnd cadaster | Partly free | Official | |
| Bulgaria | Business index and reports | Bulgarian company register | Free | Official | |
| Croatia | Business index and reports | Croatian Court Register | Free | Official | |
| Cyprus | Land disposal and ownership | Cyrprus Cadaster map | Partly free | Official | |
| Cyprus | Land disposal and ownership | Cadaster department of Interior Ministry | Partly free | Official | |
| Cyprus | Business index and reports | Cyprus company register | Partly free | Official | |
| Czech Republic | Business index and reports | Chech company register | Free | Official | |
| Czech Republic | Land disposal and ownership | Chech Cadaster Register | Free | Official | Allows to search houses, land, construction |
| Denmark | Land disposal and ownership | Danish Land Register | Free | Official | Tracking land and houses |
| Denmark | Business index and reports | Denmark Company register | Free | Official | |
| Estonia | Land disposal and ownership | e-Land Register | Paid | Official | 1 EURO per search. Land and real estate. |
| Estonia | Business index and reports | Estonian commercial register | Free | Official | |
| Finland | Land disposal and ownership | Finninsh land register | Paid | Official | |
| Finland | Business index and reports | Finnish Trade register | Free | Official | |
| Finland | Real estate ownership | Finnish Proprety register | Paid | Official | |
| France | Business index and reports | National Institute for Industrial Property | Free | Official | |
| France | Business index and reports | Commercial registers of France | Free | Official | |
| Georgia | Real estate ownership | Real estate registration agency | Free | Official | |
| Georgia | Land disposal and ownership | Real estate registration agency | Free | Official | |
| Georgia | Business index and reports | Database of Georgian companies since 2010 | Free | Inofficial | |
| Georgia | Declarations | Declarations of public persons database | Free | Official | |
| Georgia | Courts | Supreme court of Republic of Georgia | Free | Official | |
| Georgia | Legislation | The Legislative Herald of Georgia | Free | Official | |
| Georgia | Legislation | Normative acts of the Georgian Government | Free | Official | |
| Georgia | Intellectual property | Sakpatenti | Free | Official | PDF format files |
| Georgia | Open data | Open Data Portal of Georgia | Free | Official | |
| Georgia | Public procurement | Public procurement register | Free | Official | |
| Georgia | Voters list | Voters List | Free | Official | |
| Georgia | Business index and reports | Companies and private entrepreneurs register | Free | Official | |
| Germany | Business index and reports | Federal portal of commercial registers | Free | Official | |
| Germany | Business index and reports | German company register | Free | Official | |
| Germany | Land disposal and ownership | Federal Land Cadaster | Free | Official | |
| Greece | Land disposal and ownership | Greek Land Cadaster | Free | Official | |
| Greece | Business index and reports | General Electronic Commercial Registry | Free | Official | |
| Hungary | Land disposal and ownership | Land Register of Hungary | Paid | Official | |
| Hungary | Business index and reports | Company register of Hungary | Partly free | Official | |
| Hungary | Declarations | Declarations of MPs | Free | Official | |
| Ireland | Land disposal and ownership | Irish Land Register | Free | Official | |
| Ireland | Business index and reports | Ireland Companies register | Free | Official | |
| Italy | Business index and reports | Italian company register | Free | Official | |
| Latvia | Land disposal and ownership | Latvian State Cadaster | Paid | Official | Allows to search houses, land, construction |
| Latvia | Declarations | Asset declarations of public officials | Free | Official | |
| Latvia | Land disposal and ownership | Latvian Land Register | Paid | Official | |
| Latvia | Business index and reports | Latvia company register | Free | Official | |
| Latvia | Open data | Riga open data portal | Free | Official | |
| Latvia | Funding of political parties | Political parties financing | Free | Official | |
| Latvia | Open data | Latvian Central Open Data Portal | Free | Official | Open data portal with 262 data sets by 52 state institutions |
| Latvia | Public procurement | Latvian Public Procurement Data Base | Free | Official | |
| Latvia | Business index and reports | Latvian company register in downloadable open data format | Free | Official | |
| Lithuania | Real estate ownership | Lithuanian Land and Property Register | Paid | Official | Registration needed |
| Lithuania | Business index and reports | Lithuanian Register of Legal Persons | Paid | Official | Registration needed |
| Luxemburg | Land disposal and ownership | Luxemburg Land Cadaster | Partly free | Official | |
| Luxemburg | Business index and reports | Business register of Luxemburg | Partly free | Official | |
| Malta | Business index and reports | Maltese business register | Free | Official | |
| Moldova | Construction permits | Chisinau Municipal Counsil (Construction and reconstruction autorizations) | Free | Official | The searching machine gives a posibility to search by names, adress and date of issue. Incomplete dataset. |
| Moldova | Public procurement | Public Procurement Agency | Free | Official | Here you can find all the data available on public procurement. You have to choose TRANSPARENTA section and select the rubric of interest. The most useful section is on the contracts awarded (who won the tender, tender amount, date, number of participants, etc.) |
| Moldova | Agriculture | Agency for Payments and Interventions in Agriculture | Free | Official | Grants, subsidies, subsidiaries and recipients lists, data about companies participating in the contest, etc. |
| Moldova | Courts | Supreme Court of Republic of Moldova | Free | Official | The same principle as above, but more information available. However, there was some cases when the information on a specifica case wasn't there |
| Moldova | Business index and reports | State Fiscal Service | Free | Official | Here we can find information on administrator in case if company's ID is known |
| Moldova | Legislation | Law of Republic of Moldova | Free | Official | You can find here all the document issued by official institutions – Parliament, Government, Ministries, Agencies, etc. Usually all the information available is indexed by Google. Payable version includes update alerts services on all the recent documents issued |
| Moldova | Land disposal and ownership | CADASTRE | Paid | Official | Information on buildings, blocks, lands, etc. like cadastral number, adress, type of estate, area, official price and year of the estimation, ownership history. limited liability companies if those have been involved in business activity |
| Moldova | Legislation | Codes of Republic of Moldova | Free | Official | Useful for law checks when working on stories that involve court cases. Usually all the information available is indexed by Google |
| Moldova | Media | Audiovisual Coordinating Council | Free | Official | Information on television and radio in Moldova (including owners, equity statement, the address of the legal entity, etc.) |
| Moldova | Licensing registers | Licence Chamber | Free | Official | Here we can find if there are some licences offered to a specific company (usefull in case if company's ID is known) |
| Moldova | Law-enforcing | National Integrity Commission (conlussions) | Free | Official | The platform connected to the line above. Usually, here you can find commission's conclusion on the all the documents presented by the officials. |
| Moldova | Business index and reports | National Commission for Financial Market | Free | Official | Sometimes you can find here some information on joint-stock companies |
| Moldova | Finance | National Bank of Moldova | Free | Official | Information on evolution and changes on bank market. Information about banks' financial activity |
| Moldova | Courts | Law courts of Republic of Moldova portal | Free | Official | Portal for all the law courts in Moldova, but Supreme Court. You can find here all the information about law cases. First you have to choose the court needed and then access the item: court apeals, court schedule, court decisions, citations. |
| Moldova | Declarations | Portal on Wealth and Ownership Declarations | Free | Official | Declaration on Income and Assets submitted by public officials of different levels. |
| Moldova | Open data | Governmental webportal for Open Data | Free | Official | Various data sets from diverse state institutions |
| Moldova | Local authorities decisions | Register on Local Documents | Free | Official | Decisions, documents issued bu local authorities, city halls or other subdivisions |
| Moldova | Business index and reports | State Registration Chamber (free database) | Free | Official | Extracts from Companies Register: ID numbers, judicial type (Individual Company or Society with Limited Responsibility "S.R.L."), founding year, area of activity, administrator's names and surnames, legal address |
| Moldova | Business index and reports | State Registration Chamber (payable database) | Paid | Official | Companies founders, stakeloders, statement capital, profit information, activity status, full company's history (full information and changing records), advance searching options. Access on a contractual basis. The contract could be signed with any person. Then you receive a personal account and supply it with money in order to acces information. Fee per request: $0,5 - $7 |
| Moldova | Business index and reports | State Registration Chamber (electronic bulletin) | Free | Official | Companies ID numbers, founding year, administrator's names and surnames (în old bulletins you can find patronimoc name as well), legal address, changings in company's name, contact details (just in old bulletins) These bulletins are indexed by Google |
| Moldova | Intellectual property | Intellectual property register | Free | Official | |
| Moldova | Local authorities decisions | Chisinau Municipal Counsil (decisions) | Free | Official | The decisions published on the City Hall's website There are not all of them, but most of. It is always good to have a try |
| Moldova | Finance | Court of Auditors | Free | Official | Decisions and Reports issued by Curtea de Conturi based on audits made at different state institutions |
| Netherlands | Business index and reports | Dutch Business Register | Partly free | Official | |
| Netherlands | Land disposal and ownership | Dutch Cadastre, Land Registry and Mapping Agency | Paid | Official | |
| Netherlands | Real estate ownership | Dutch Cadastre, Land Registry and Mapping Agency | Paid | Official | |
| Poland | Land disposal and ownership | Polish Land Cadaster | Partly free | Official | |
| Poland | Business index and reports | Polish Business Register | Free | Official | |
| Portugal | Land disposal and ownership | Portugal Land Register | Paid | Official | |
| Portugal | Business index and reports | Portugal Business register | Free | Official | |
| Portugal | Real estate ownership | Portugal Real Estate register | Paid | Official | |
| Romania | Business index and reports | National Trade register of Romania | Free | Official | |
| Russia | Legislation | Legislation database | Free | Official | |
| Russia | Land disposal and ownership | Land cadaster data | Free | Official | |
| Russia | Declarations | Declarations of public persons database | Free | Inofficial | |
| Russia | Open data | Open data portal of Russia | Free | Official | |
| Russia | Public procurement | Public procurement register | Free | Official | |
| Russia | Business index and reports | Companies and private entrepreneus register | Free | Official | |
| Russia | Business index and reports | Federal Bankruptcy register | Free | Official | |
| Russia | Business index and reports | Center for disclosure of Corporate data | Free | Inofficial | |
| Russia | Business index and reports | Non-profit organisations register | Free | Inofficial | |
| Russia | Business index and reports | Stock share market disclosure system | Free | Inofficial | |
| Russia | Courts | Court decisions register | Free | Official | |
| Russia | Courts | Court decisions register | Free | Inofficial | |
| Russia | Intellectual property | Federal Institute of Industrial property | Free | Official | |
| Slovakia | Land disposal and ownership | Slovak land cadaster | Free | Official | |
| Slovakia | Business index and reports | Slovak commercial register | Free | Official | |
| Slovenia | Land disposal and ownership | Slovenian Land Cadaster | Free | Official | |
| Slovenia | Land disposal and ownership | Slovenian Land Register | Free | Official | Registration needed |
| Slovenia | Business index and reports | Slovenian Busines Register | Free | Official | |
| Spain | Business index and reports | Business register of Spain | Paid | Official | |
| Spain | Land disposal and ownership | Business register of Spain | Paid | Official | |
| Sweden | Land disposal and ownership | Swedish Land register | Free | Official | |
| Sweden | Business index and reports | Swedish Company Ragistration Office | Partly free | Official | |
| Ukraine | Legislation | Legislation database | Free | Official | |
| Ukraine | Business index and reports | Stock exchange reports | Free | Official | |
| Ukraine | Land disposal and ownership | Land cadaster data | Free | Official | Copy the link and paste into browser. |
| Ukraine | Land disposal and ownership | Land cadaster data | Free | Inofficial | |
| Ukraine | Declarations | Declarations of public persons database | Free | Inofficial | Declarations since 2011 of a 1,500,000 politicians and public servants |
| Ukraine | Open data | State portal of open data | Free | Official | |
| Ukraine | Declarations | National Agency of Prevention Corrution | Free | Official | E-declarations of more than 1,000,000 public officials since Sept 2016 |
| Ukraine | Business index and reports | Joint-stock companies registers and reports | Free | Official | A lot of financial reports provided year by year |
| Ukraine | Public procurement | Public procurement register | Free | Official | |
| Ukraine | Public procurement | Public procurement register | Free | Official | |
| Ukraine | Voters list | Ukraine voters register | Free | Official | |
| Ukraine | Business index and reports | Companies and private entrepreneurs register | Free | Official | Search by company name or register ID number |
| Ukraine | Business index and reports | NGOs register | Free | Official | |
| Ukraine | Business index and reports | Companies and private entrepreneurs register | Paid | Official | Search by the names on company, director, founder, address etc. |
| Ukraine | Tax payers register | Tax debts register | Free | Official | |
| Ukraine | Real estate ownership | Real estate ownership rights register | Paid | Official | |
| Ukraine | Courts | Court decisions register | Free | Official | |
| Ukraine | Tax payers register | Tax payers registers | Free | Official | |
| Ukraine | Finance | Banks ownership | Free | Official | |
| Ukraine | Finance | Banks ownership | Free | Inofficial | |
| Ukraine | Intellectual property | Ukrainian Institute of Industrial Property | Free | Official | partly available in English |
| United Kingdom | Land disposal and ownership | England and Wales Land register | Paid | Official | |
| United Kingdom | Land disposal and ownership | Nothern Ireland property and land register | Free | Official | |
| United Kingdom | Real estate ownership | Property register of Scotland | Paid | Official | |
| United Kingdom | Business index and reports | Companies House for the UK including England and Wales, Northern Ireland and Scotland | Free | Official | |
| Hungary | Declarations | Declarations | Free | Inofficial | |
| Croatia | Declarations | Declarations of public persons database | Free | Official | |
| Montenegro | Declarations | Declarations of public persons database | Free | Official | |
| Moldova | Declarations | Declarations of public persons database | Free | Inofficial | |